YOUR CAT WILL . . .
receive more attention & supervision than it would if home alone 23½ hours a day

be comfy in all weather conditions with experienced and trained caregivers

have plenty of space and privacy from other cat guests in individual 3-level cabins

be secure in a "cabin" designed to foil feline escape artists!

have the use of a personal scratching post

be pampered & spoiled in a manner that your cat has become accustomed

enjoy soft music & comforting aromatherapy (and NO barking!)

have individual daily playroom and lap time

have Maid Service for daily fresh litter & fresh water, and catered meals twice daily

be monitored by a Veterinary Assistant on staff (no exposure to sick cats here!)

be medicated, if necessary, for Diabetes, Thyroid, infections, etc.

be safe from dogs, coyotes, and other outdoor critters

be secure while you travel, move, or build/remodel your home

return home with a souvenir cat toy (!)

. . . and YOUR home WILL NOT be destroyed by your
lonely, bored, or frightened cat!
"Frick" and "Frack" were only 4 months old when their owner very wisely (!)
boarded them at Hideout Cattery rather than giving them 23 ½ hours unsupervised
run of the house while she was away (a successful, busy Pet Sitter will only be able to allow a half hour at each stop). They were fun, very energetic, and since Hideout Cattery is kitten-proofed, they safely enjoyed their visit.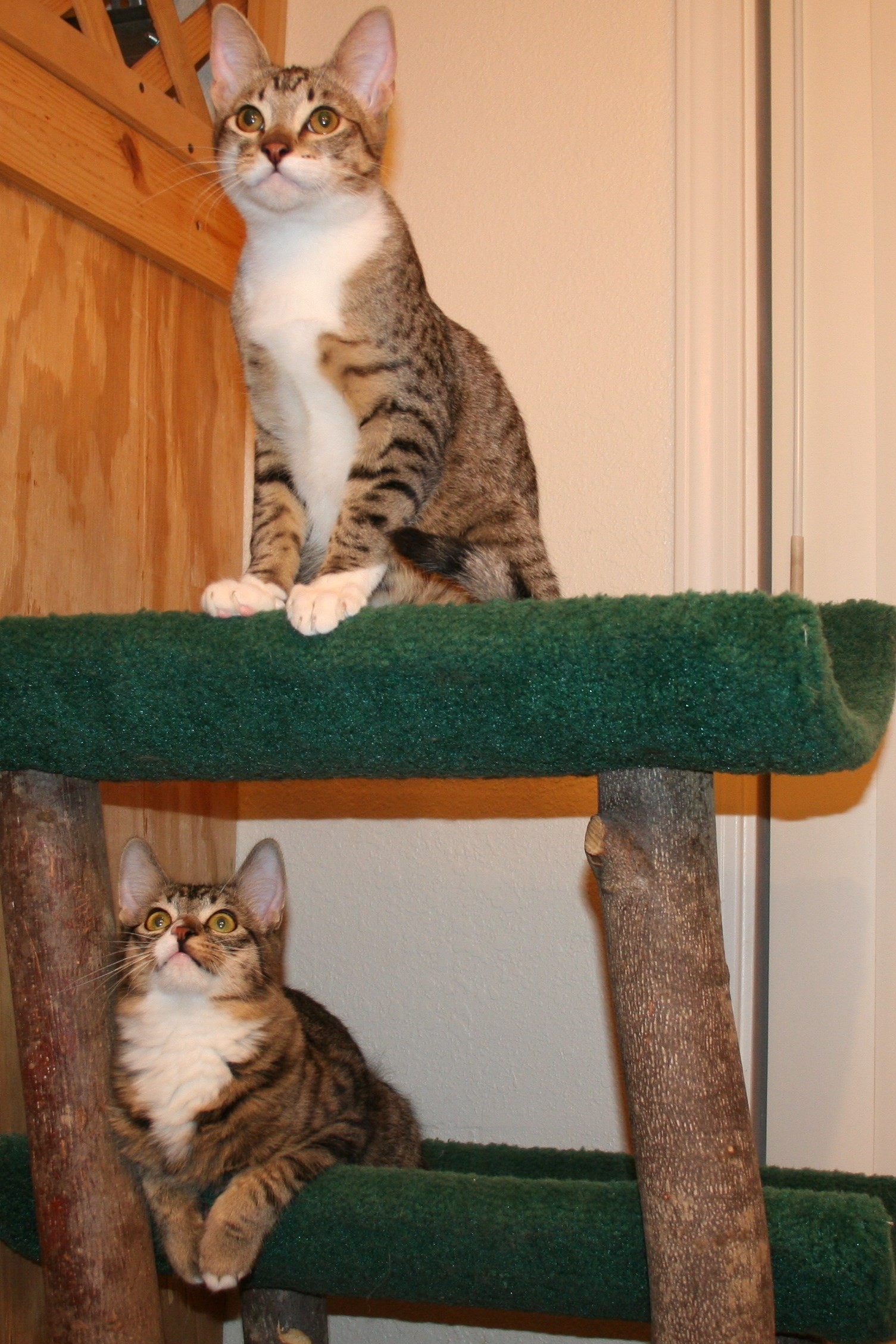 Benefits of Boarding at HIDEOUT CATTERY in OUR Home!